DIY Upgraded Welding Machine 4600w Handheld Electric Portable ARC Welder Gun NEW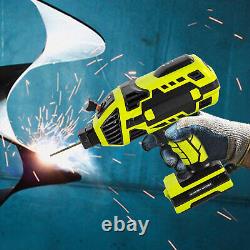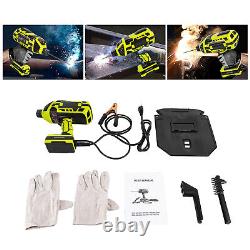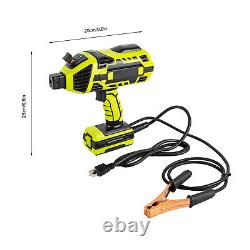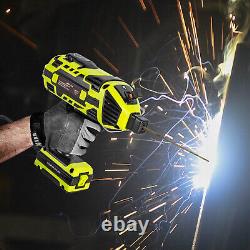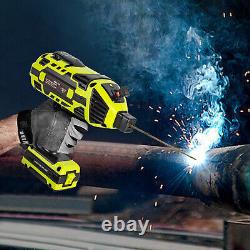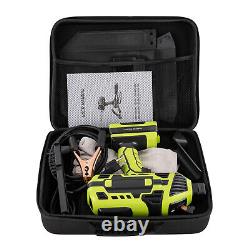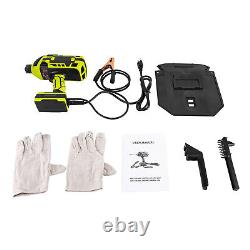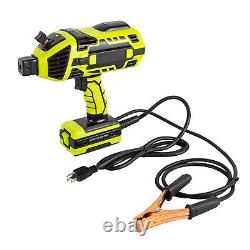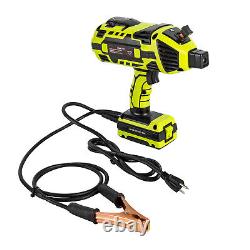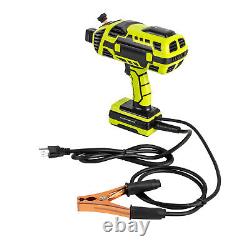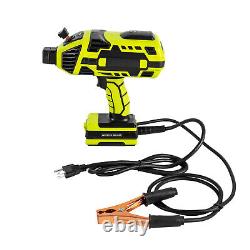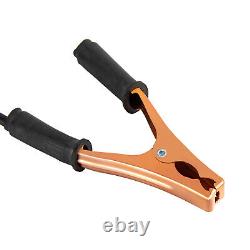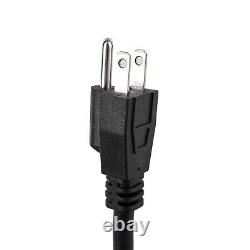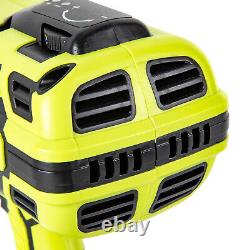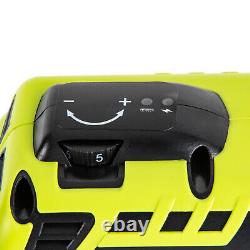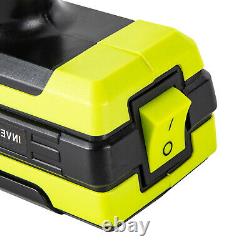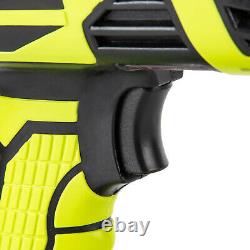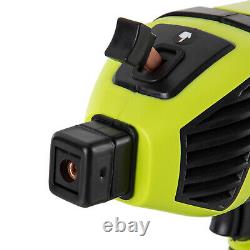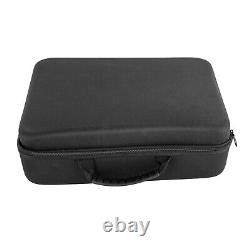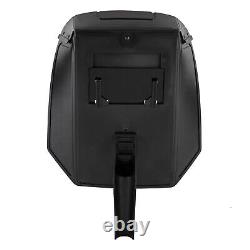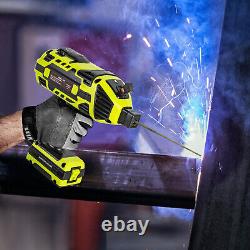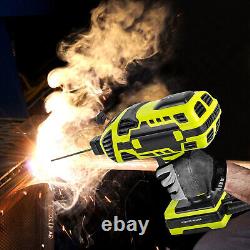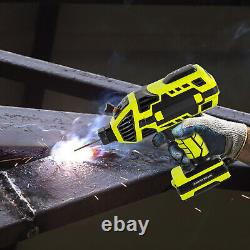 DIY Upgraded Welding Machine 4600w Handheld Electric Portable ARC Welder Gun. Upgraded Welding Machine, Handheld Welder with IGBT Inverter 6 Variable Current Adjustment, Portable ARC Welder Gun Fits for 3/32"-1/8" Wire rods Electric Welder Machine Kit.
A high-quality welding machine is the key to efficient work. This welding machine uses high-quality materials and can achieve efficient welding under safe use. The compact handheld welding machine can be easily carried to any place where you work.
It is an ideal choice for your welding work, which saves time and effort. Build to Last: High-quality plastic housing and copper jaws are durable and allow for instant arc starting. Excellent Welding Performance : Advanced IGBT inverter technology and a 4.6 kW high-power motor achieve superior arc welding performance, better arc stability, reduced copper and iron damage, and improved efficiency and reliability of the welder, resulting in smooth and desirable weld seams. Safety Welding Function: The copper structure and fan inside the machine can increase the output power of the main transformer, which makes the welding current more stable, the welding load ratio larger, safer to use and effectively protects the internal circuit of the welding machine from damage. Multiple air outlets dissipate heat effectively, allowing for longer working hours and all-weather continuous welding.
Free Adjustment: You can adjust the welding output current by a knob in 6 levels from 20-120A to make the welding work easier and the welding results more excellent. Convenient to Carry: The lightweight design (6.28 lbs) and small size model (9.9 9.9 inches) make the product easy to carry and store, so you can take it with you to any place you need to work. Simple Operation: The handheld operation, power-on design, and detailed English manual make the product easy to operate and allow even beginners to get started quickly.
Strict Packaging: To prevent the product from being damaged during transportation as much as possible, this product uses a rigid cardboard box and carrying bag that can effectively resist normal compression and drops. Beautiful Appearance: The fresh green color and simple structure make it look very neat and beautiful.
Its high color value makes your work more enjoyable. Ideal Gift: This product can be adapted to multiple sizes of welding rods (3/32" - 1/8"), which is a good choice for DIY soldering enthusiasts and home repair work, and also an ideal gift for the father, husband, boyfriend or relatives. Protective Gloves: They can prevent slipping and protect your hands, making your work safer.
Pure Copper Clamp: The pure copper clamp helps you quickly replace welding rods, allowing for precise clamping without loosening. Handle Texture: The non-slip texture on the handle allows you to grip tightly to ensure a smooth weld. Power Cable: The 4.92ft power cord keeps you away from the mains for safer use, and allows you to have plenty of disposable lengths, thus reducing the limitation when you use it. It is suitable for 3/32" - 1/8" welding rods, suitable for home DIY, office, factory, professional welding and general maintenance work, widely used in machine building, sheet metal working, auto repair, fence, iron working, hardware and so on. It comes with a carrying case, which is easy to carry to any place and can also work in high places.
Power Cable Length: 1.5m/4.92ft. Rated Input Power: 4.6kw. Applicable Welding Rod: 2.5- 3.2mm/3/32"-1/8".
Product Size: 2525cm/9.99.9inch. Package Size: 421832cm/16.547.0912.6inch. Gross Weight: 2.85kg/6.28lbs? Please read the operating manual completely before use.
And pay particular attention to the safety instructions included. Please allow the slight color difference caused by the shooting light and the 1-3cm error due to manual measurement, and make sure you do not mind before ordering. Feedback is very important to us. It is impossible to address issues if we do not know about them!
Faction is our ultimate goal. We work hard to earn your trust and future business. A If you receive a defective item, you may return it or ask for a discount. Due to time zones, our reply to your questions may not be immediately. If it's non-workdays, please kindly be patient and wait till Monday. Stable performance and high quality, Long service life. 2.5- 3.2mm/3/32"-1/8".

---