10ft Aluminum Spool Gun Welding MIG Gun Fit Miller Millermatic MIg Welder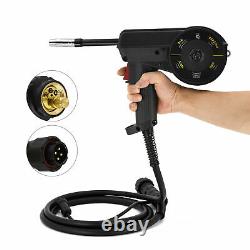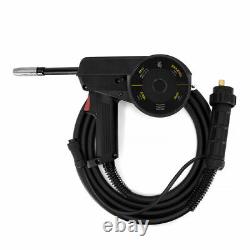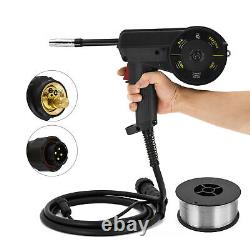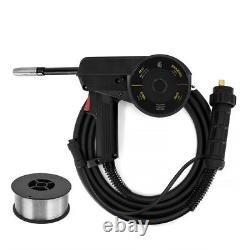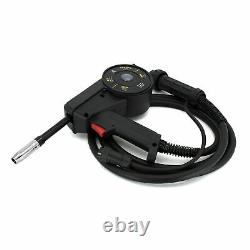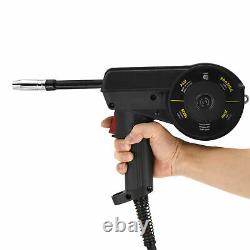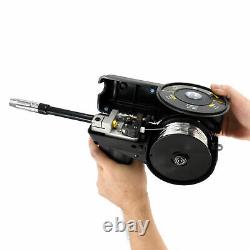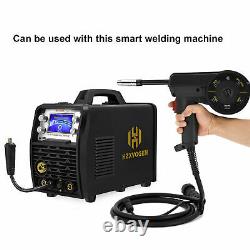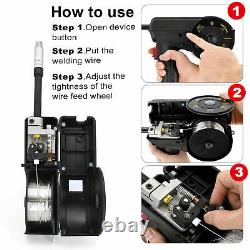 10Ft MIG Welding Spool Gun Wire Feed Feeder for LAluminum Welder Miller Welder. This spool gun is pro to welding aluminum, improves results when welding aluminum. This spool gun provides consistent wire feeding of aluminum wire while welding. This mig welding spool gun accepts 4 inch spools of wire. Our spool gun uses high quality available contact tips and nozzle, more durable to use. Fis Mig welders, such as HZXVOGEN HBM2280.
Wire Diameter :Mild Steel 0.4-0.8mm. Stainless Steel :0.6-0.8mm. Changeable Gun Neck : Straight neck/Goose neck.
Rated electrical controlling rate: 24V. Switch off welder power, make the Euro-central. Connector connect with wire feeder adaptor, and. Press the button on the spool cover then open it.
Loose the spool cover fixing screw (levo), slide wire. Spool to it's shaft, Adjust nut to make it suitable. Push wire through guides into wire feeding roll. Press the trigger after closed the cover, wire feeding. Roll make the wire into the gun tube. Adjusting the wire feeding pressure. Turn the pressure adjusting screw clockwise with. Hand, the pressure will increase, otherwise it will. Adjusting the wire feeding speed. Turn the wire feeding speed adjusting knob clockwise, the speed will increase, otherwise it will.

---