10FT Aluminum MIG Welding Spool Gun Torch Wire Feed Feeder for Miller MIG Welder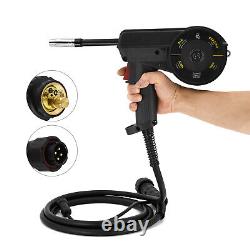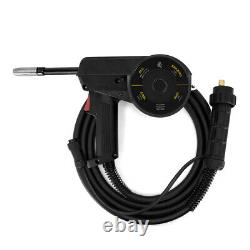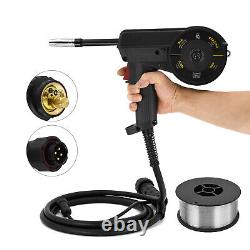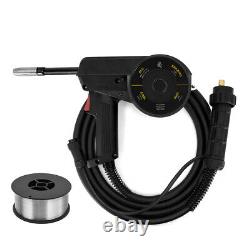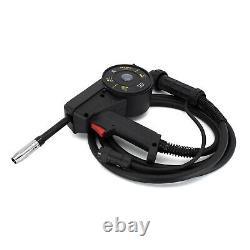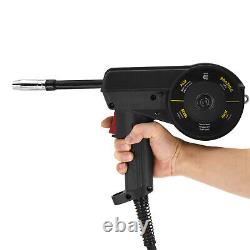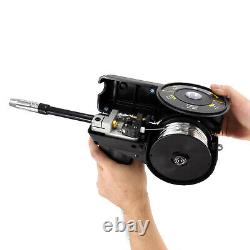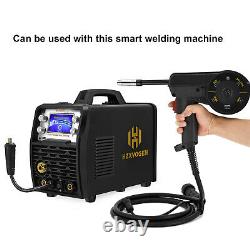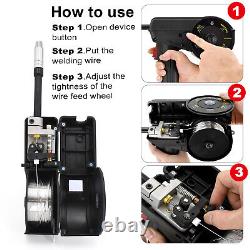 10FT Aluminum MIG Welding Spool Gun Torch Wire Feed Feeder for Miller MIG Welder. HITBOX Spool Gun Mig Torch 3 Meters Aluminum Stainless Steel Iron Spool 4 Cores Adapter Torch For Professional Aluminum Welder. Precise wire feeding mechanism provides excellent parameters when welding steel, aluminium and CuSi3 alloys. Comfortable, flexible handle ensures proper working comfort.
The welding wire spool is placed in the handle. The handle is designed for welding machines where SPOOL GUN option is available. It is recommended mainly in car repair shops and for welding of thin metal sheets. Using the Spoolgun holder enables welding with two different wires without wire changing in the welder.
Suitable for:Aluminum/Stainless Steel/Iron/Copper Alloy welding. Wire Size:0.5KG/1.0KG Roll Wire, with size 0.6/0.8mm. Total length of the torch:3.0 meters/118.11 inches.
Scope of application: SYN MIG200 PRO; HBM2280 gas shielded welding machine. Function: Suitable for long-distance welding, high-altitude welding, easy to carry, good welding effect, no wire jam.
Uses: aluminum alloy welding, aluminum doors and windows welding, aluminum frame welding, automobile frame welding, etc. Welding material: aluminum, stainless steel, carbon steel.
Connect the welding gun with welder Switch off welder power, make the Euro-central connector connect with wire feeder adaptor, and tighten threaded collar. Insert plug into receptacle, and tighten threaded collar.
Installing wire spool Press the button on the spool cover then open it, loose the spool cover fixing screw (levo), slide wire spool to it's shaft, Adjust nut to make it suitable. Push wire through guides into wire feeding roll.
Press the trigger after closed the cover, wire feeding roll make the wire into the gun tube. Adjusting the wire feeding pressure Turn the pressure adjusting screw clockwise with hand, the pressure will increase, otherwise it will decrease. Adjusting the wire feeding speed Turn the wire feeding speed adjusting knob 5 +. Clockwise, the speed will increase, otherwise it will decrease.
Item Processing Time: The processing time for a specific order varies with the product type and stock status. All our item offer 7 days return peroid, defective or non-defective.
Return must include all original package and accesorries, item must in good condition. If you have any issue, you can just give us a message, and we give you full resolve. Please be patient when contacting us, all messages will be replied within 24 hours. Please let us know immediately if a package is damaged upon arrival.

---